In the dimly lit halls of the neonatal intensive care unit (NICU) at Our Lady of Lourdes Women's & Children's Hospital, the soft hum of machines mingles with the hushed whispers of parents and the efficient sounds of the NICU team.
Hope Keller, BSN, RN, serves Acadiana's tiniest patients at our hospital, a role she's had since January. She was once a patient in the same NICU where she now works.
Healing and Hope
Born at 25 weeks' gestation in September 1999, Keller weighed 1 lb. 13 oz. She spent 93 days in our NICU, accompanied by her parents who visited daily. Keller's journey from fragile preemie to a resilient young woman has allowed her to draw inspiration from her own experience.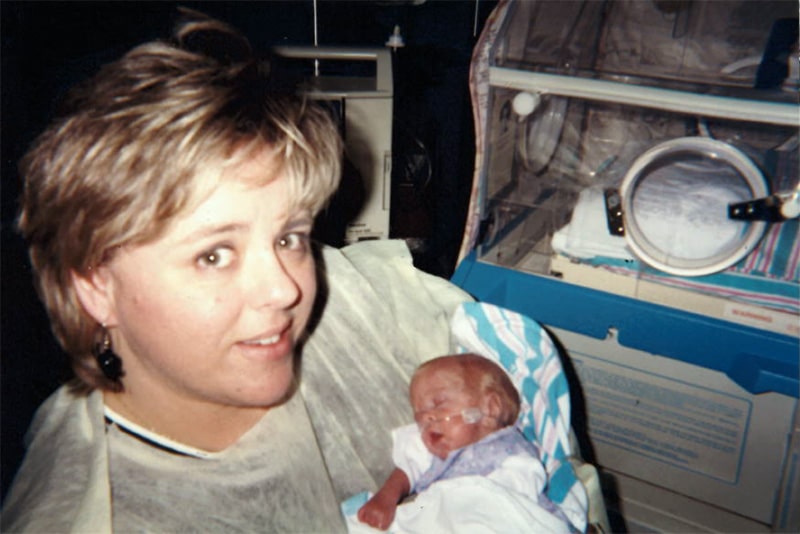 Discovering and Answering Her Calling
Keller's fascination with science led her to pursue a bachelor of science in nursing. Keller found her calling at the same NICU where she was once a patient after graduating in December from the University of Louisiana at Lafayette.
During a pediatric and maternity clinical rotation as a student, Keller met Nichole Nelson, RN, who recognized Keller as a former patient. Nelson is now our NICU nurse navigator.
Keller saw this connection as a sign she is called to be a NICU nurse. Now she works nights taking care of her young patients and supporting their parents.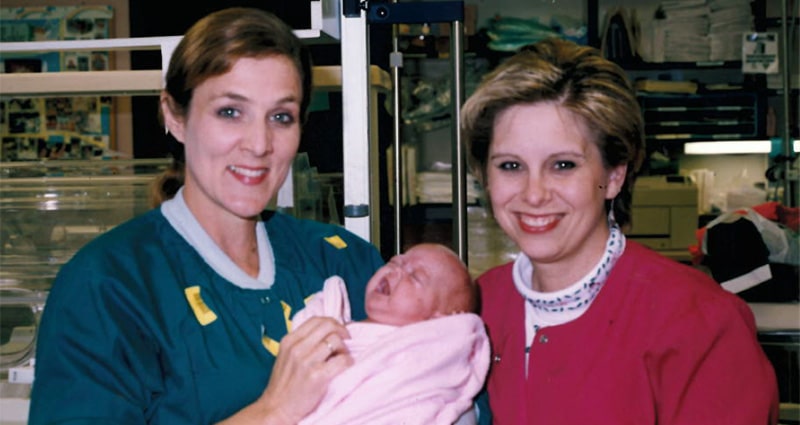 Compassion in the NICU
Little moments matter for NICU babies and their families. The core of Keller's nursing philosophy lies in helping families cherish the little moments – the first successful feed or bath or a step toward weaning off oxygen. These form the foundation of the NICU experience for infants and their families, and nurses like Keller play an important role in celebrating those milestones.
Listening, empathy, and being open and available to families' concerns constitute the pillars of Keller's approach to patient care. Our Lady of Lourdes' commitment to family-centered care creates a nurturing environment where parents and caregivers work together for newborns' well-being.
A Team United by Our Mission
Keller's choice to work at Our Lady of Lourdes Health was a decision deeply rooted in her strong Catholic faith. She says she's also encountered a supportive and welcoming atmosphere. Her fellow team members' commitment to compassionate care contributes to the sense of purpose and fulfillment she experiences in her work as a NICU nurse.
Keller continues to work at Our Lady of Lourdes because of her relationships – the people she serves and the people she works with.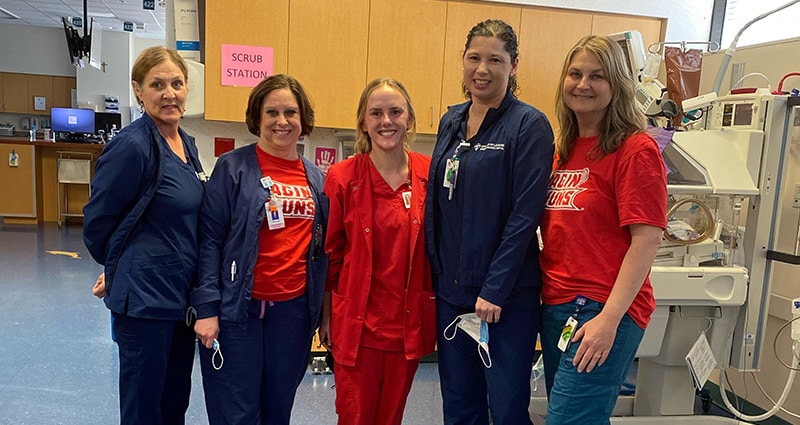 Keeping Families Close
Keller's story underscores the importance of having a local NICU within the Acadiana community, enabling families to remain close to their newborns during crucial stages of care. With expert neonatal care and surgical capabilities on-site, our NICU helps minimize emotional and financial stress of long-distance travel.
As the only Level III Surgical NICU in the area, Our Lady of Lourdes Women's & Children's Hospital is dedicated to providing comprehensive care to newborns in need.
Another way our hospital keeps families close to their hospitalized children is our Ronald McDonald Family Room, operated by the Ronald McDonald House Charities of South Louisiana through a partnership with Our Lady of Lourdes Foundation and Our Lady of Lourdes Women's & Children's Hospital. The room allows families of pediatric or NICU patients to have a quiet place to get away while remaining close to their child and care team.
We hope your family never needs a NICU, but it's good to know what's available — just in case. Across our health system we offer

access to the highest quality family-centered care

:
Acadiana: Our Lady of Lourdes Women's & Children's Hospital's Level III Surgical NICU
Greater Baton Rouge and Northshore: Our Lady of the Lake Children's Hospital's Newton & Betsy Thomas Family Center for Newborn & Infant Intensive Care
Northeast Louisiana: the region's only Level III NICU at St. Francis Medical Center