Should you get another dose of a COVID-19 vaccine? It depends. Dr. Katie Taylor, medical director of infection prevention at Our Lady of the Lake Regional Medical Center and assistant professor of clinical medicine at LSU, walks us through the steps to making that decision.
On October 20, the Food & Drug Administration expanded the emergency use authorization for the COVID-19 vaccines to allow for a booster dose. The Centers for Disease Control and Prevention, the Louisiana Department of Health and the Mississippi Department of Health recommend that booster dose for certain adults, 18 and older. 
A third shot of Moderna or Pfizer-BioNTech or second Johnson & Johnson shot can be the right decision in a couple of cases. One, it can help people who did not have a good response to the first shot(s) but whose immune systems would benefit from the additional dose. These immunocompromised people may benefit from this extra nudge to their immune system and get additional protection. Two, a booster dose also builds up waning immunity in people who had a good immune response to their first vaccine series. 
The FDA also authorized mixing and matching vaccines, meaning the booster dose does not have to be of the same type as the first dose(s).
Use our charts to help you decide if you should get a COVID-19 booster shot. When in doubt, speak with your healthcare provider to make the best decision for you.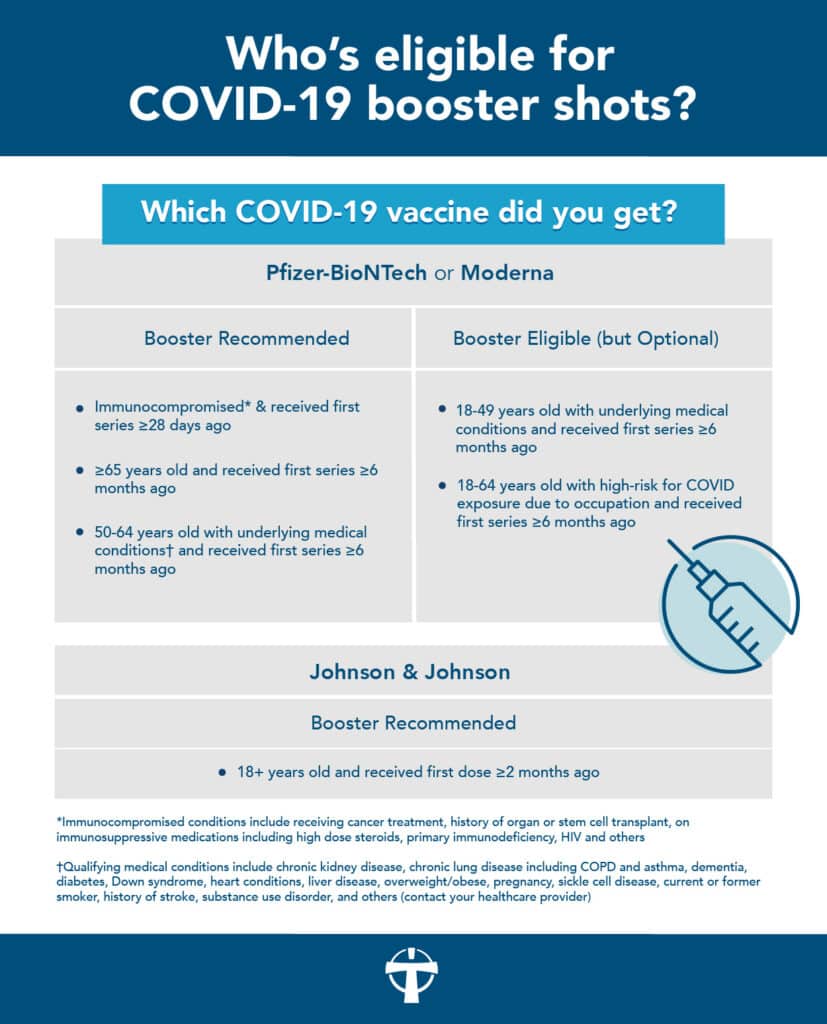 Find the Louisiana self-attestation form here and the Mississippi form here, and bring it with you to your vaccination site to receive a booster of a COVID-19 vaccine if you are immunocompromised.