Despite the heat, we can't help but fire up the grill this time of year. One of the big pluses for cooking on a grill? It can be one of the healthiest ways to prepare a meal. 
In 2018, Dr. Curtis Chastain, medical director of the Our Lady of the Lake Physician Group Men's Health and Executive Wellness Center, collaborated on a cookbook with the late healthy lifestyle expert Holly Clegg.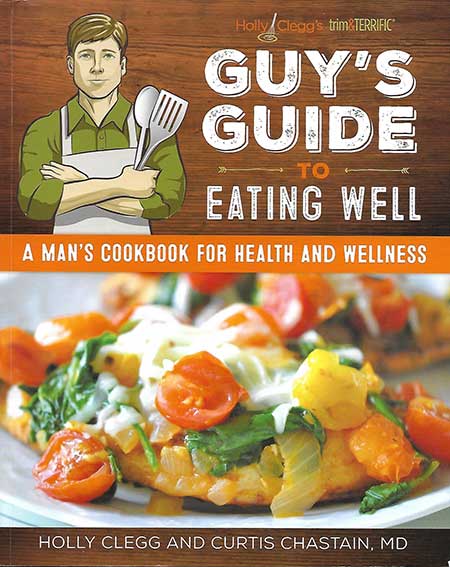 In Guy's Guide to Eating Well, Dr. Chastain and Clegg created recipes aimed at helping men gain control of their health with simple, satisfying and nutritious meals.  
Of course, that included lots of outdoor grilling, perfect for summer evenings. We asked Dr. Chastain to share one of his favorites for this time of year—chicken thighs marinated in a flavorful buffalo wing-style sauce that makes use of the Asian hot sauce Sriracha.  
Best of all, this dish is gluten free, diabetic-friendly and easy to make ahead and freeze. 
Chicken Thighs in Honey Sriracha Sauce
Servings: 6 
Prep time: 5 minutes, plus marinating time 
Cook time: 15-20 minutes 
Ingredients: 
½ cup plus 2 tablespoons Sriracha sauce, divided 
2 tablespoons honey 
6 boneless, skinless chicken thighs (about two pounds) 
3 tablespoons lime juice 
3 tablespoons chopped fresh cilantro 
In a small bowl, mix together 2 tablespoons of the Sriracha sauce with the honey, then set aside. 

Place the chicken in a plastic sealable bag or glass dish. Add the remaining Sriracha sauce and lime juice. Coat the chicken and let stand for 15 minutes. 

Spray a grill with nonstick cooking spray and heat to medium heat. Place the chicken on the grill and sear on medium high heat on both sides. Continue cooking on indirect heat for around 15-20 minutes or until the chicken is done (internal temperature at 170 degrees) turning several times. 

Transfer the chicken to a platter, brush with the reserved Sriracha-honey sauce, cover and let stand for 5 minutes. Sprinkle with cilantro and serve. 

Find more healthy recipes and tips

here

. 
If you're wanting a roadmap to a healthier lifestyle and diet, a conversation with a primary care provider can help. Connect with one of our skilled providers here.