The days are getting warmer, the sun is shining and we're all spending more time outside with our families and loved ones.
May ushers in Melanoma and Skin Cancer Awareness Month, so it's a great time to sort through those bottles of sunscreen in the bathroom cabinet, dust off the floppy beach hats, and remind yourself and your family about protecting your skin from sun damage.
Below, we've got everything you need to know about avoiding the risk of sun damage and skin cancer, as well as some helpful links to more information on everything from self-screening for troublesome moles to a breakdown of the main types of skin cancer.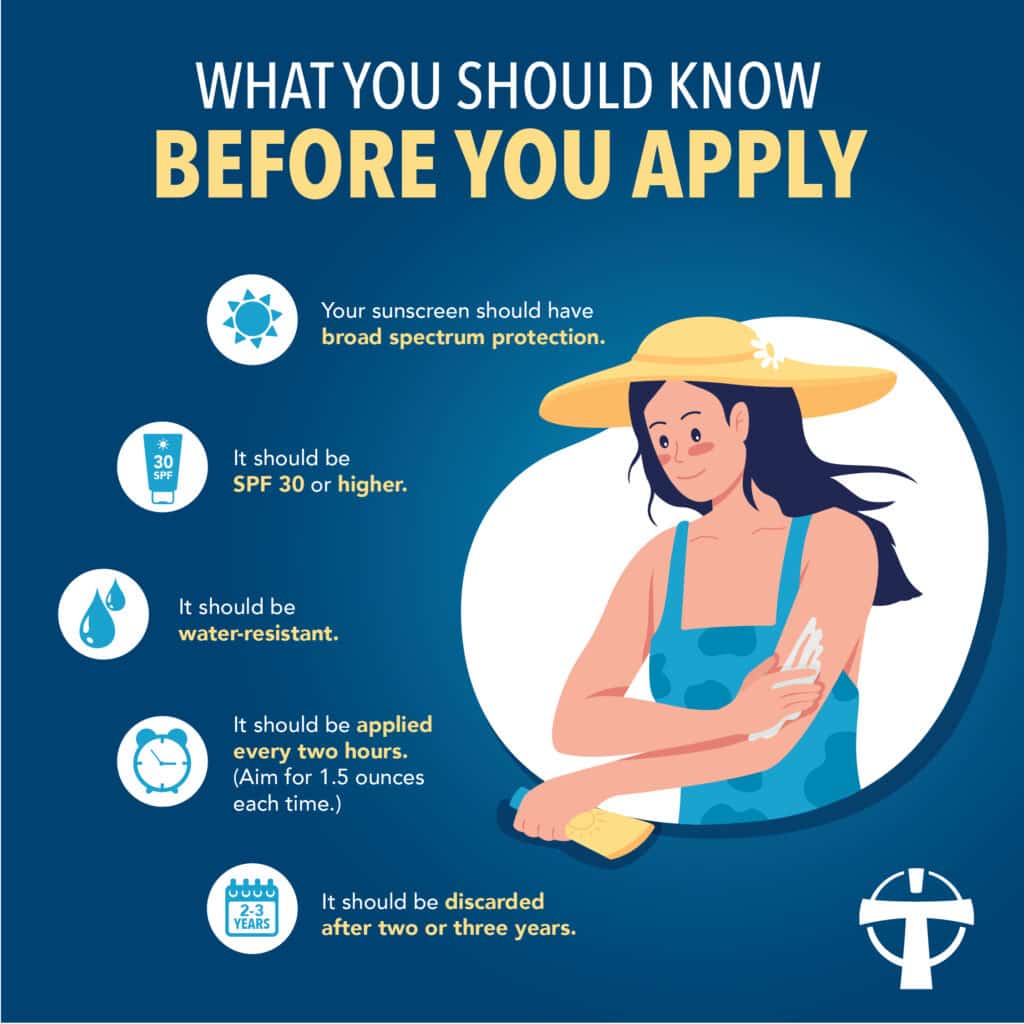 Four More Things to Know About Sunscreen
Spray vs. Lotion 
Spray may be quicker, but studies show its coverage is inconsistent compared to lotion.  
Sunscreen for Infants? 
Experts say to wait until they are at least six months old. Use protective clothing for their sensitive skin, instead. 
Don't Forget Lips and Eyelids 
Stay away from lip balms with petroleum jelly or oils that attract sunlight. Mineral-based sunscreens with zinc or titanium are less irritating around the eyes. 
Sunscreen and Skin Color 
Darker complexions have more melanin to diffuse harmful rays but are still prone to damage. All skin types need sunscreen!
More Useful Information About Protecting Your Skin