When it's extremely hot and humid — which, let's be honest, feels like all the time in south Louisiana — your body's ability to cool itself is put to the test.
You may be outside playing sports or exercising, rushing to make it to class on time, hanging out by the pool or tailgating with friends. When exposed to excessive heat, the body's temperature can increase too quickly, and you may lose too much fluid or salt through sweating or dehydration.
These situations might lead to heat-related illnesses, which can be dangerous and, in some cases, even deadly.
First, you should understand the difference between the two major forms of heat-related illness:
Heat exhaustion: Your body is dehydrated from being in the heat or sun for too long.
Heat stroke: Your body creates more heat than it can release.
Heat stroke is more serious and is considered a medical emergency, so here are some tips to help you understand and spot the signs of heat stroke as well.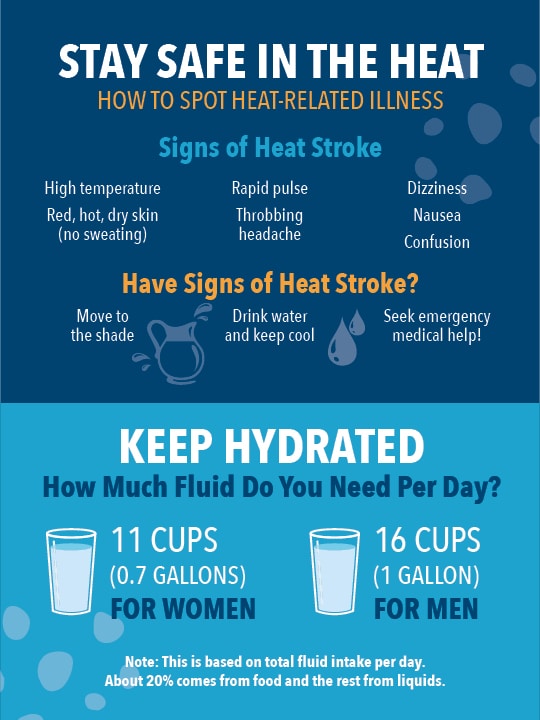 Keeping hydrated and meeting your recommended fluid intake for the day is more than just the cups of water shown above. You can stay hydrated in a variety of ways.
What to Drink/Eat?
Water
Milk
Sports drinks in moderation
Juice in moderation
What to Avoid?
Alcohol, which can cause dehydration and increase the risk of heat-related illness