Vibrant colors make your kids easier to spot in a crowd—and under water, too.
Dressing your kids in bright, standout colors is a given when planning their outfits for events with large crowds of people. But color also matters when it comes to swimsuits. Good visibility is crucial when they're in or around a pool or other body of water.
ALIVE Solutions Inc., a water safety company, conducted a study to determine how swimsuit color impacts visibility. They took swimsuits and submerged them in a lake and in a pool to test which colors were easiest to see underwater.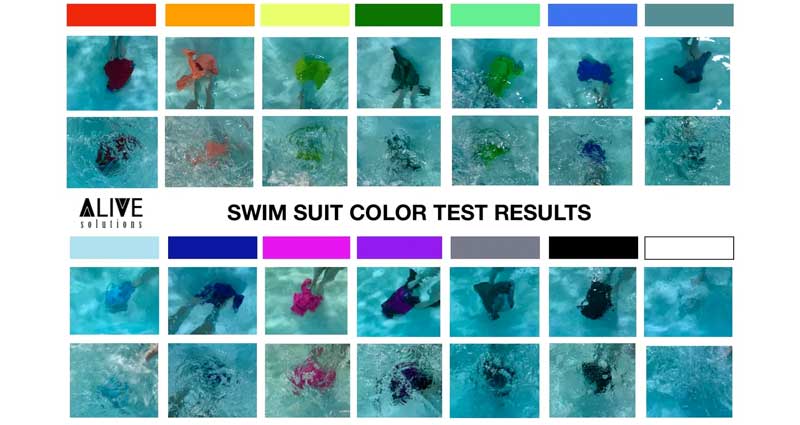 Highest Visibility Under Water
Top colors for visibility were bright and contrasting to the blue water: neon yellow, neon green and neon orange. White and light blue had the worst visibility. Darker colored suits show up on a light pool bottom but may be dismissed as a pile of debris or a shadow.
Neon pink was easy to see in a pool but lost most visibility in a lake, so matching the color to the type of water is something to keep in mind. 
More Water Safety Tips
In addition to choosing a highly visible suit or rash guard, remember these other tips for water safety:
Make sure everyone who's on watch duty is aware they're watching the swimmers with 100% focus. Download

our Water Watcher Tag

to make it official. Swimsuit visibility doesn't matter if no one is watching.

Teach kids how to swim. Making the investment in swimming lessons is worth it.

Keep wheeled toys, such as bikes, tricycles and scooters, away from water.

Drowning can happen even in shallow water. Close supervision of children around any amount of water is crucial.